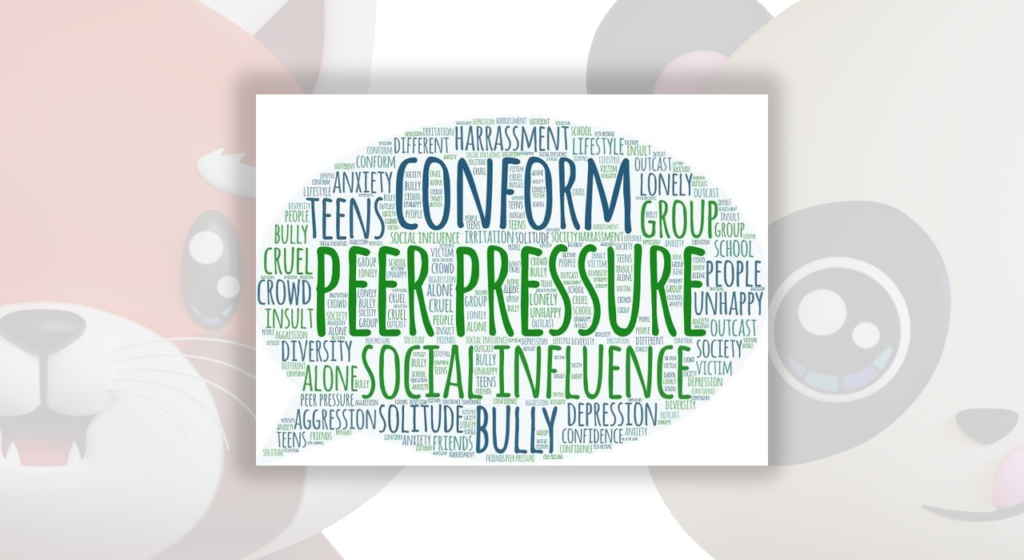 🚀🤝 Triumphing Over Peer Pressure: Embrace Your Inner Strength and Stay True to You! 💪🌟 #PeerPressureNoMore
Hey, fellow adventurers in this maze we call life! 🗝️🌌 Today, let's dive deep into the intriguing realm of dealing with peer pressure, where the winds of conformity may blow, but we stand tall, rooted in our individuality. 💨🌳 Peer pressure might knock on our doors, but with unwavering resolve, we can navigate this journey with grace and authenticity. Here's how to triumph over the tempests of peer pressure: 🌪️🛡️
1️⃣ Know Your True North:
To start, as you navigate life's twists and turns, it's essential to know your values and beliefs—the compass that guides you in every decision. 🧭💡 When peer pressure tempts you to sway from your path, anchor yourself in what truly matters to you. Let your true north be your guiding star.
2️⃣ Confidence is Key:
Additionally, stand tall in the uniqueness of who you are! Embrace your quirks, passions, and dreams with confidence. 💫🌈 Remember, it's your distinctiveness that makes you shine, and owning it is a powerful shield against the waves of external influences.
3️⃣ Surround Yourself with Allies:
Nevertheless, choose your allies wisely! 🤝💚 Surround yourself with people who respect and appreciate your authentic self. In their company, you'll find the strength to stay true to your convictions, and together, you'll uplift one another.
4️⃣ Empower Your Voice:
Meanwhile, speak up and let your voice be heard! 🗣️🎤 Don't be afraid to share your thoughts and feelings. When faced with peer pressure, articulate your boundaries with assertiveness. Your voice is your strength, and it deserves to be heard!
5️⃣ Be a Trailblazer:
Nonetheless, embrace your inner trailblazer and dare to be different! 🚀✨ Don't shy away from following your own path, even if it means venturing into uncharted territories. Your unique journey can inspire others to break free from conformity.
6️⃣ Confidence in Saying "No":
Saying "no" when needed is a sign of self-respect and self-care. 💪🚫 You have the power to decline anything that doesn't align with your values and goals. Embrace the freedom of making choices that honor your well-being.
7️⃣ Learn from Setbacks:
We all face challenges in resisting peer pressure. Remember, it's okay to stumble. 🤗🚧 View setbacks as opportunities to grow and strengthen your resilience. Each experience is a stepping stone toward your authentic self.
So, my fellow wayfarers, let's journey forward with our heads held high, weathering the storms of peer pressure with unwavering courage. 🌊🛡️ As we empower ourselves to embrace our individuality, we create a tapestry of diverse souls, each a beacon of light in this vast universe. Together, we defy the currents of conformity and stand tall as champions of our own unique destinies! 💫🏆 #TriumphOverPressure #StandTallBeYou #AuthenticJourney #UnleashYourLight